Description
'Swansea City Mishmash – The History of Swansea City Football Club in One Image'
Started all the way back in 2016, I finally completed the illustration on April 2nd 2020! I haven't kept exact tabs on the time this has taken to create, but I would guess it was approaching 1000 hours.
Your print will be approx 94cm x 69cm, quite large!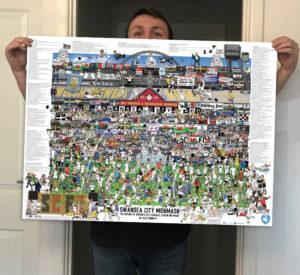 I expect to start sending out all pre-orders out on April 8th.
Follow @footymishmash on Twitter to keep up to date with all developments.
Alternatively you can email me at bennettillustration@hotmail.com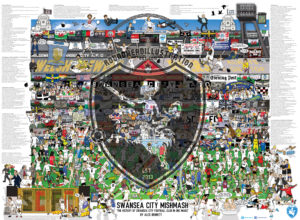 Many thanks to everyone that has contributed their ideas & suggestions to this project. I really appreciate so many of you taking an interest!